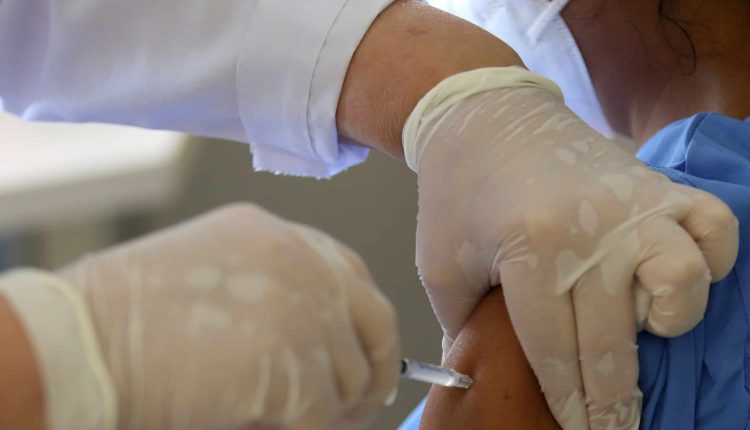 Two Girls Allegedly Dressed Up As 'Grannies' To Get COVID-19 Vaccine (Video)
TSR Cut The Foolery: Chile, I don't even know anymore. Health officials beat up two women for allegedly trying to dress up as "grandmas" in order to receive a second dose of the COVID-19 vaccine.
If you haven't already guessed the state they're from, this went under in Florida, where health officials basically told them girls, "YOU THOUGHT."
"Yesterday we noticed that a couple of young women were dressed as grandmas to be vaccinated for the second time," said Dr. Raul Pino, director of the Florida Department of Health in Orange County, at a recent press conference. "So I don't know how you got away the first time."
According to ABC News, the women came to the Orange County Convention Center wearing hoods, gloves, and glasses – "the whole thing," Pino said. They tried to be considered seniors, but in real life, the women were only in their thirties and forties, according to the Orange County Sheriff's office, which would make them ineligible to receive the vaccination outside of a health or long-term care facility.
Apparently, the two of them had valid vaccination cards from the start, but they screwed up when they had to show the officers their driver's license.
MPs pretended the two women prior to their date of birth "inconsistent with those with whom they registered for the vaccines," the Orange County Sheriff's office said in a statement. "However, the names matched the registration."
The sheriff's office identified the two women as 44-year-old Olga Monroy-Ramirez and 34-year-old Martha Vivian Monroy.
No further law enforcement action has been taken, the sheriff's office said.
In ABC News' body camera footage of the women who received the abuse warnings, a MP read them for "selfishness to steal a vaccine" for filth and called the incident "ridiculous."
BREAKING: I'm going through the bodycam video of the two #FakeGrannies who tried to get a Covid-19 vaccine on the @ OCCC website yesterday. @WFTV pic.twitter.com/KuLao3s5U7
– Lauren Seabrook (@LSeabrookWFTV) February 19, 2021
"Do you know what you did? You stole a vaccine from someone who needs it more than you, "says the MP as the women sit in a car in a parking garage. "And now you won't get your second. So this is a whole waste of time that we just wasted here. "
Bet those fake grannies won't try this again!
Would you like tea right in your inbox? Hit us at 917-722-8057 or Click here to take part!