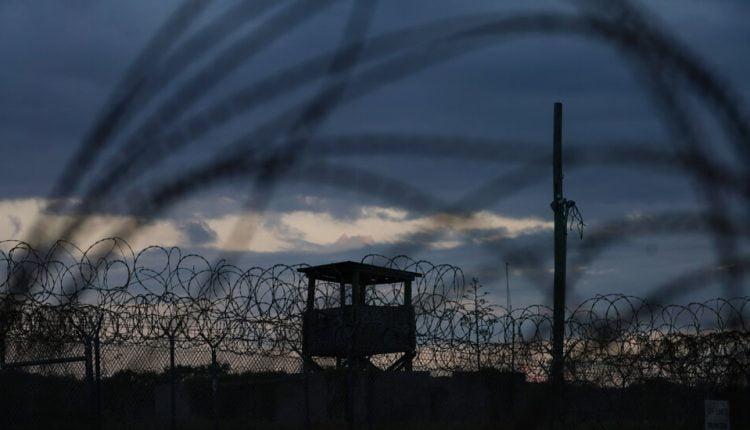 Who Are The Unique 20 Guantánamo Bay Detainees?
Mullah Fazel Mazloom, sent to Qatar in 2014
Mullah Mazloom, sometimes identified as Mullah Mohammad Fazl, was one of five Taliban members sent to Qatar in exchange for the release of Sgt. Bowe Bergdahl, who was held captive by the Haqqani militant network in the tribal area of ​​Pakistan's northwestern border. Mullah Mazloom, a former head of the Taliban army, is charged with playing a role in the Shiite Hazara massacres in Afghanistan, crimes that cannot be brought to justice by a military commission, prior to the 2001 invasion of the United States. In Qatar, he is a member of the Taliban's negotiating team that drafted an agreement to withdraw US forces from Afghanistan and establish a power-sharing agreement between the Afghan government and the Taliban. He traveled to Pakistan in the summer of 2020 as part of the negotiating team, with the prior consent of the US, Qatar and Pakistani governments.
Abdul Haq Wasiq, sent to Qatar in 2014
Mr Wasiq, a deputy secret service minister prior to his arrest in 2001, was also involved in the Bergdahl trade and has joined the Taliban's political office in Doha, Qatar. His brother-in-law Ghulam Ruhani was repatriated in 2007. Both men were captured after a negotiating meeting with US officials. After his transfer to Doha, where he is staying, Mr. Wasiq also took part in talks with the United States that led to the release of additional Taliban prisoners held by the Afghan government under an agreement with the Trump administration the insurgents to stop Taliban attacks on US forces.
Mullah Norullah Noori, sent to Qatar in 2014
Mullah Noori, a provincial governor in Afghanistan, has also joined the Taliban's political office in Doha, Qatar. Like many expatriates, he and the other four Taliban prisoners traded in for the release of Sergeant Bergdahl live in Doha as guests of the Qatari government. They were accompanied by a family, send their children to a Pakistani school set up for foreign families, and live on a site on government grants. Your ability to travel is regulated by the government of Qatar.
Abdul Rahman Shalabi, sent to Saudi Arabia in 2015
Mr. Shalabi became one of the most famous Saudi prisoners in Guantánamo because of his prolonged hunger strikes, which at times involved force-feeding. After returning to Saudi Arabia in September 2015, he was immediately sentenced to three years' imprisonment, which was reduced for "good behavior". In 2018, he was released after a year or more on a rehabilitation program. He got married and became a father. He has fulfilled the wish that his lawyer asked the Guantánamo Parole Board in April 2015 to "settle down, get married, start a family and leave the past behind".
Ali Ahmad al Rahizi, sent to the United Arab Emirates in 2015
According to activists who spoke to the families of the Yemenis sent there for resettlement by the Obama administration, Mr. Rahizi, a Yemeni citizen who the United States has determined cannot be safely repatriated, is locked in a cell in the United Arab Emirates. American officials said the Emirates agreed to set up a resignation program for inmates unable to go home – from prison to a rehabilitation program on regional jobs that are heavily dependent on foreign labor. That never happened. The London-based project Life After Guantánamo describes imprisonment in the Emirates as grim and threatening, also because the country has considered involuntarily returning former prisoners to Yemen, where they would be in danger.
Abd al Malik, sent to Montenegro in 2016
Mr Malik, a Yemeni named Abdul Malik al Rahabi, lives in Montenegro, where the United States sent him for resettlement, and tries to sell works of art he painted in Guantánamo. He was joined by his wife and daughter, who saw life there as socially incompatible. The family moved to Khartoum in Sudan. But life was difficult there too and they returned to Montenegro. The art sales stopped some time ago and Mr. Malik's idea of ​​working as a driver and guide for tourists turned sour when the coronavirus pandemic broke out.
Samir Naji al Hasan Moqbel, sent to Oman in 2016
As a Yemeni, Mr. Moqbel was ineligible for repatriation due to the civil war, making it impossible for the Obama administration to negotiate safe security arrangements. Instead, neighboring Oman agreed to take him, along with 29 other prisoners, into one of the most successful resettlement programs. He has found work in a factory, is married and has two children, according to the former Guantánamo prisoner Mansour Adayfi, who records the lives of some former prisoners after their imprisonment. Former prisoners in Oman generally refuse to speak to foreign reporters, apparently at the urging of the host country.