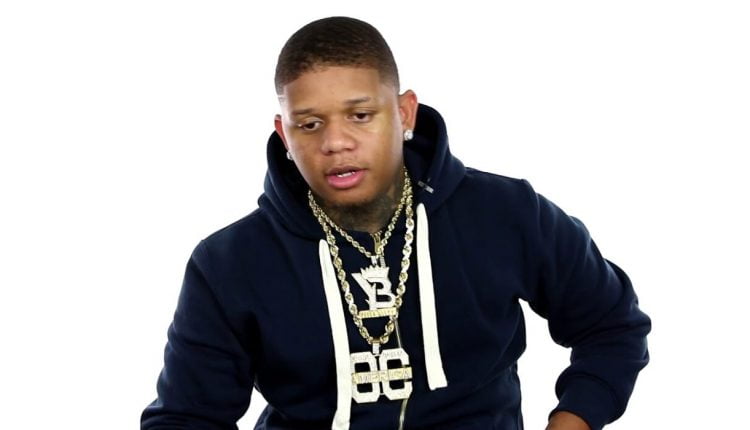 Yella Beezy Arrested By The Police This Weekend For An Unknown Motive
Yella Beezy, the rapper, had problems with the authorities this weekend, Hot New Hip Hop said. According to the outlet, the rapper was arrested by police on Valentine's Day weekend in Dallas, Texas.
According to HHNW, Dallas police booked Mr Beezy on Feb. 13 at around 11:00 p.m. Yella, who grew up in the Oak Cliff neighborhood, was booked by the local authorities in the same area.
RELATED: Rapper Yella Beezy Discharged From Hospital After Filming
The interesting thing about the case is that nobody knows why the rapper was arrested because he has not yet released any official information on the matter. The Dallas police have not provided an explanation as to why he has been taken into custody.
This has led to many fans online speculating as to why it was booked. You can see the Twitter post from a media company below:
Yella Beezy is said to have been arrested by police earlier this morning while driving around town in his bulletproof vehicle.
While rumors about the specific reason for the arrest have been circulating, no official sources can confirm the rumors.
However, we will keep you posted. Pic.twitter.com/izwVHsL6oM
– My Mixtapez (@mymixtapez) February 14, 2021
While it is not clear why he was booked by the police, there are videos online showing Beezy being arrested and many fans have asked why he is in that position. Another person added that it looked like Beezy was rocking a bulletproof vest.
One fan theory suggests that Beezy may have gotten into trouble with the police due to the Mo3 murder in November 2020. As previously reported, someone in a Chevy Camaro chased the rapper and killed him.
Mo3's death was especially shocking to the rap community, occurring around the same time as King Von's murder. According to Hot New Hip Hop, Beezy and Mo3 fought publicly for many years until he was finally found dead.
There was also a lawsuit between the two men, according to TMZ, which first began in January 2020 in connection with an attack outside a nightclub in Dallas, Texas. Earlier this year, Mo3's death hit the headlines again when VladTV and Adam22 talked about it in an interview.
The host commented, as Mo3 once said, that he doesn't need security because nobody would hunt and kill him.
advertising