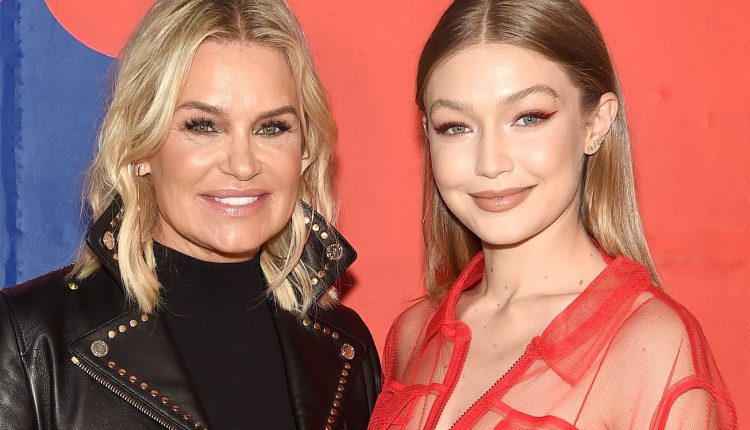 Yolanda Hadid Posts Pic Of Gigi Hadid's Child's Face By Accident!
Gigi and Bella Hadid's mother, Yolanda, appeared to have made a mistake when she accidentally shared a picture showing her granddaughter's face, even though Gigi and Zayn had made it their goal not to do so yet to do social media. Yolanda saw the mistake and quickly took down the original post and uploaded a trimmed version again!
As you may know, Yolanda Hadid was just celebrating her 57th birthday and she took this opportunity to count her blessings!
It turns out her granddaughter is number one on the list!
Yolanda published a picture of her hugging the child lovingly, the two matching Christmas outfits and in the caption she raved about the 4 month old.
What people couldn't help but notice, however, was that the baby's face was reflected in a mirror and was therefore visible in the picture, even though her head was turned away from the camera.
After Yolanda removed it and replaced it with a cropped version, a fan account republished the original. Other fans called her up and asked her to respect Gigi and Zayn's privacy and delete it.
The caption that the proud grandmother wrote next to the cute picture reads: "My birthday blessing … When I woke up this morning and counted all my blessings, this little angel was ranked number 1. It's a whole new feeling I feel … a part of my heart that I didn't know existed … I miss my mother very much on this day that was ours, the first call of my day, two women, who remember life and how that day was in 1964 …… '
While she may miss her own mother, Yolanda can thankfully spend her special day with Gigi.
The two of them ate delicious sushi together and the supermodel went to their platform to post a few pictures from dinner.
advertising
In the caption she wrote: 'Tonight, mom celebrated her birthday @ yolanda.hadid. I feel like every year I couldn't love, look up to, or learn from her – and then I do. She is the best mom and grandma [grandma] we could ever ask for it. So blessed. I love you, thanks for everything. I wish you the best year. '

Post Views:
30th