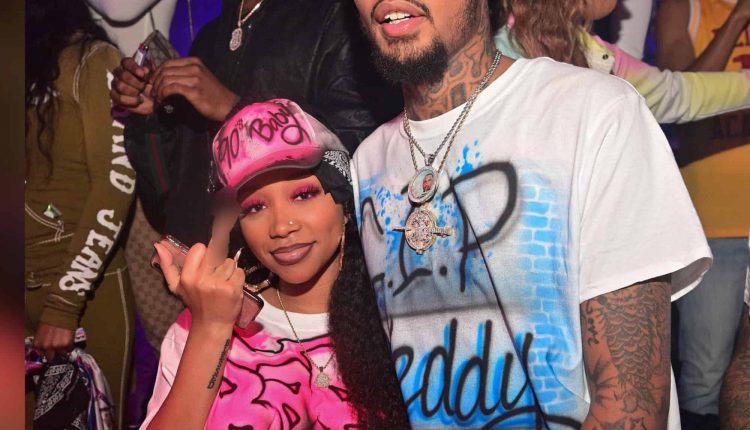 Zonnique's Child Makes Her Social Media Debut-Heiress Already On Aunty Duties (Pics+Video)
Zonnique Pullins and her boyfriend Bandhunta Izzy introduced their baby to the world of social media on Sunday and she is just precious!
Baby Hunter Zoelle James made her social media debut thanks to her father. Izzy shared some pictures of his baby and Zonnique took some pictures of her IG story.
The couple greeted their baby in mid-December but were fairly private about her.
In January, fans got a glimpse of Baby Hunter while Zonnique was live on Instagram. The fans kept asking about the baby and she gave in, but only a little!
She said, "You want to see the back of the baby's head so badly. Izzy, please show them your head. Wait. They don't know how to behave. "
Then the camera panned to Izzy, who was holding the baby. All fans could see that Hunter had full hair, but it was enough to make them happy.
Even then, Zonnique claimed that Hunter looked more like her than Izzy.
"My baby's head looks like mine and Izzy thought it was mine, but it is his," said Zonnique. "She has a square face, but a head like mine at the back. I can't explain it, but if you look at her from the front, she has a box face like her father. "
Now fans can decide whether Baby Hunter prefers her mom or dad more, but one thing is for sure – she's definitely a cutie!
Baby Hunter has now captured the hearts of many, but probably no more so than her grandmother Tiny Harris and her aunt Heiress.
Tiny shared a video of the heiress singing her niece to sleep and the moment was absolutely cute!
Congratulations again to Zonnique and Izzy on Baby Hunter!
Would you like tea right in your inbox? Hit us at 917-722-8057 or Click here to login!