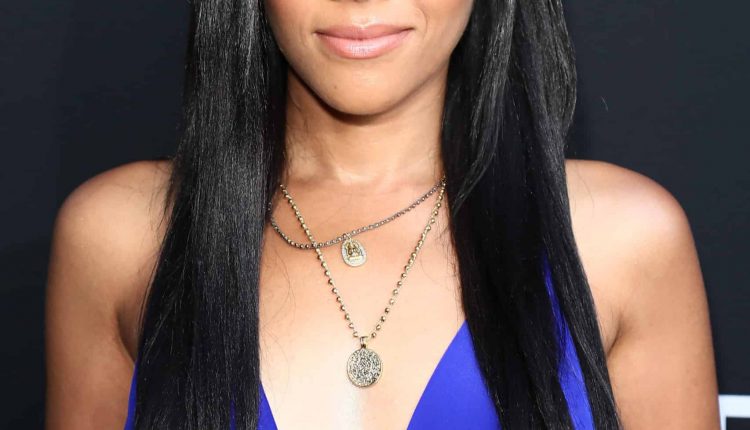 Actress Bianca Lawson Stuns In Her Step Sis Beyonce's New ICY Park Line (Video)
When "black don't crack" was a person. Bianca Lawson is out here looking decades younger than she actually is. She reminded people of this with a recent slay session on Instagram.
The 41-year-old actress was out here and saw 21 in a video recently posted on her Instagram page modeling some of the clothes from Beyonce's ICY Park collection.
For those who didn't know, Bianca is technically a stepsister to Queen Bey. Her father is married to Beyonce's mother, Tina Lawson.
Beyonce is known for connecting friends and family with a sneak preview of their IVY Park collections. Recently, Beyonce has been known for shipping packages in very terrific ways.
Bianca, however, kept it cute with her video and opened a box before hitting the catwalk in her ICY Park outfit.
"A small @wearivypark for your timeline. #ICYPARK ", was Bianca's caption.
Her outfit consisted of matching pieces that revealed her tight body, not to mention her hair was LAID and her accessories got to the point!
Watch Bianca shut it down below:
Beyonce really was in her pocket with this latest ICY Park collection. She even put her bodyody on the gram to promote this new drop and fans weren't disappointed.
Bey sent some of her special gift packages in ice to promote the new collection.
The ICY PARK line is the third collection in the ongoing Adidas x IVY PARK cooperation partnership.
The line is called ICY PARK because "the collection brings the streets to the slopes and combines alpine silhouettes with classic streetwear elements to deliver a range of clothing, shoes and accessories that promote all forms of creative self-expression" Press release from Adidas.
Would you like tea right in your inbox? Hit us at 917-722-8057 or Click here to take part!