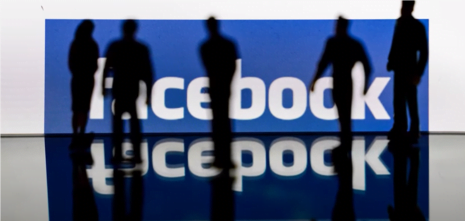 Fb Begins Political Advert Freeze, Will Clamp Down After Election
With the election only a week away, Facebook seems to be taking its self-proclaimed role of truth keeper even more seriously.
Starting today, Facebook has frozen political ads until Election Day, when The Washington Post (The Post) said it would block all political ads on the platform.
Mark Zuckerberg, CEO of Facebook, explained the new rules in a post on September 3rd. The post stated, "We will be blocking and running new political ads in the last week of the campaign. It is important that campaigns can be run to end the voting campaigns and I generally believe that the best antidote to bad language is more language, but there may not be enough time in the final days of an election to contest new claims . We will not be accepting any new political ads or advertisements in the week leading up to the election. "
Zuckerberg continued, "Advertisers can continue to run ads they ran before the last week and customize the targeting for those ads. However, these ads are already transparently published in our ad library so anyone including fact checkers and journalists can review them. "
In the months leading up to the election, Facebook continuously expanded its list of rules for election advertising, initially claiming that it was only fighting misinformation, the suppression of voters or incitement to violence.
The Post noted, "It could also be a boon to other tech companies that will continue to take ads this week. Google, which owns YouTube, is still accepting ads until election day. "
Facebook's obsession with protecting users from misinformation is nothing new. In fact, the platform recently added a new layer to its censorship policy by setting up an oversight board that only started taking cases for review last week. The social networking platform even censored an article from the satire site The Babylon Bee, a member of the Free Speech Alliance. Babylon Bee CEO Seth Dillon said in a tweet that Facebook alleged that the article headed "Senator Hirono Requests ACB Be weighed against a duck to see if she's a witch" "incites violence ".
Conservatives are attacked. Contact Facebook headquarters at 1-650-308-7300 and Twitter at (415) 222-9670 and request that Big Tech be held accountable to reflect the first change while maintaining transparency, clarity in Offers reference to "hate speech" and equality for conservatives. If you've been censored, contact us using the Media Research Center contact form and help us hold Big Tech accountable.