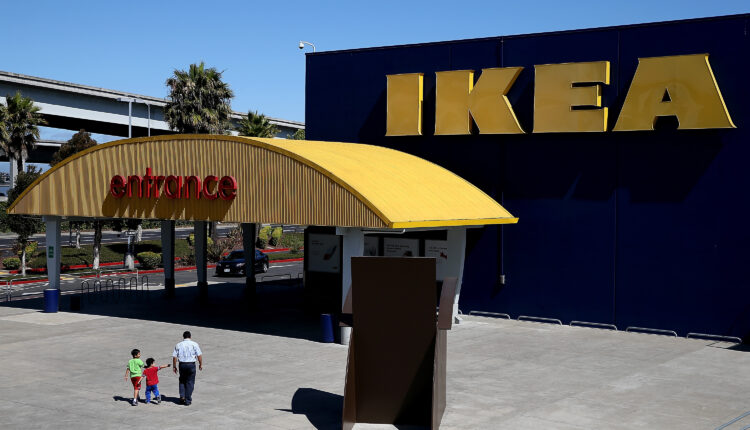 IKEA Points An Apology For Juneteenth Menu In An Atlanta Retailer That Featured Fried Hen And Watermelon
As previously reported, an IKEA IKEA in Atlanta received backlash from staff after creating a lunch menu for June 10th that was classified as race insensitive. Fried chicken, watermelon, mac and cheese, potato salad, kale and candied yams were on the food list. More than 30 employees called their work in protest on the national holiday, which led to an apology email from the manager. This did little to stop the criticism and now the group as a whole has also apologized.
"We got it wrong and we sincerely apologize," an IKEA spokesman told People. "We strive to educate ourselves and introduce a process that will enable us to thoughtfully honor the Juneteenth in the future."
Notwithstanding her admission, IKEA's full testimony appears to contradict certain details shared by anonymous employees of the Atlanta store where the incident occurred. Staff said the menu was supposedly created without any input from Black staff. However, according to People, an IKEA spokesman said the lunch included recommendations from black workers.
"In addition to offering the Juneteenth as one of our nationwide paid holidays, our IKEA Atlanta store has recognized the Juneteenth along with our employees for the past four years," said an IKEA spokesperson. "To mark the day, a lunch menu was created with the best of intentions, including recommendations from Black staff. We appreciate the voices of our staff and changed the menu after receiving feedback that the dishes selected did not reflect the deeply meaningful traditional dishes that were historically served as part of the June 10th celebrations. "
In previous reports, a staff member said the menu change delayed them for a day "on the assumption that anyone who was upset would stay home on June 15 and not notice it on Sunday, which led to the violation additionally insulted. "
Juniteenth became the federal holiday of Juneteenth National Independence Day last week, commemorating the official end of slavery in the United States. President Joe Biden signed the bill, calling it "one of the greatest honors" of his presidency to date.
"By making Juneteenth a federal holiday, all Americans can feel the power of that day and learn from our history – and celebrate progress and grapple with the distance we have traveled (and) the distance we must travel" said the President during the signing.
Would you like updates straight to your text inbox? Call us at 917-722-8057 or click here to join!