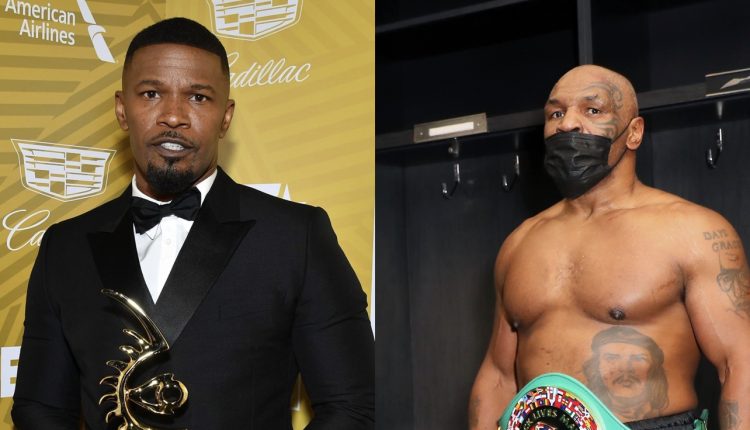 Jamie Foxx Set To Play Mike Tyson In New Biopic Sequence Titled "Tyson"
Roommate, now you know Jamie Foxx can play the mayhem out of any role he plays and it looks like he's going to take on the role of one of the most iconic boxers in the world! Jamie is believed to be starring in a biopic television series based on the life of Mike Tyson.
According to the Hollywood Reporter, the limited series, which was originally shot as a film, will follow the life of Mike Tyson and will be produced by the boxing legend himself as executive producer alongside #AntoineFuqua and #MartinScorsese.
"I've been trying to tell my story for a while," Tyson said in a statement. "With the recent launch of Legends Only League and the excitement of the fans after my return to the ring, it feels like the perfect moment. I look forward to working with Martin, Antoine, Jamie and the entire creative team to bring audiences a series that not only captures my professional and personal journey, but also inspires and entertains. "
Jamie Foxx has starred in his fair share of Biopics films, but Mike Tyson is also successful in the entertainment field. In 2009, he played himself in Hangover and brought his one-man show to Broadway. He's also tried his hand at cartoon series, including Adult Swim's Mike Tyson Mysteries.
Do you look forward to seeing Jamie as Mike Tyson, Roomies, on the big screen? Let us know in the comments!
Would you like updates directly in your text inbox? Contact us at 917-722-8057 or https://my.community.com/theshaderoom