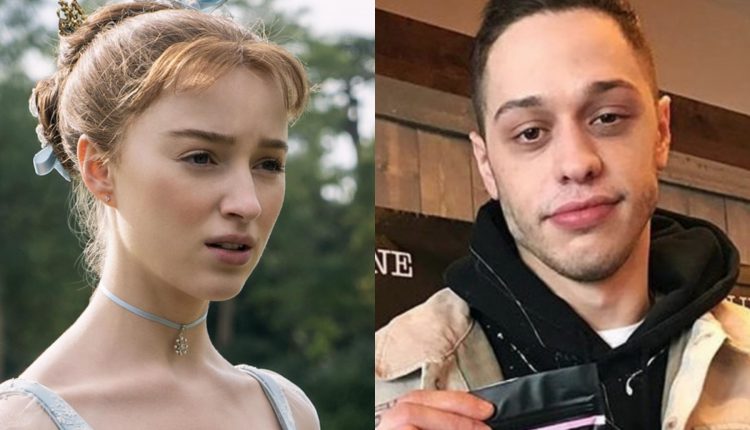 Pete Davidson And Phoebe Dynevor Reportedly Relationship
Based on some new reports, Pete Davidson and Bridgerton's Phoebe Dynevor are in a relationship! The two apparently spent time in New York and England not too long ago, and that has sparked romantic speculation.
Ariana Grande's former fiancé made another gorgeous girlfriend and has reportedly been across the pond to see her recently.
RELATED: Ariana Grande Is Taking A Break From Social Media – Here's Why!
A few days ago, the Saturday Night Live comedian took some photos with fans from Altrincham, Greater Manchester, and that's how Phoebe comes here.
A photo of Pete and two female fans posing together for the camera was shared on the Altrincham HQ Facebook page and titled "Bizarre Altrincham Spot of the Day". Pete Davidson in the market district. Star of King Of Staten Island … and also in the upcoming Suicide Squad movie. He stays with friends in Altrincham (Image: photo of a friend with permission). '
In addition, Phoebe had previously traveled to New York City to allegedly also meet Pete.
RELATED: Pete Davidson has reportedly changed his number since the split – he and Ariana Grande aren't talking to each other!
Last month she posted a series of pictures from her trip and wrote next to it, "I'm grateful to have to be here for a hot second," but didn't mention the reason she was in NYC.
Meanwhile, a Daily Mail insider reported that Phoebe and Pete had "grown close".
It's been over a year since Pete was in a public relationship.
He was previously linked to Kaia Gerber, but their romance ended after a few months in January 2020.
He also dated actress Margaret Qualley last summer, and before that, actress Kate Beckinsale, which lasted until April 2019.
What do you think of Pete and Phoebe's alleged new romance? Do you think they will last or not?