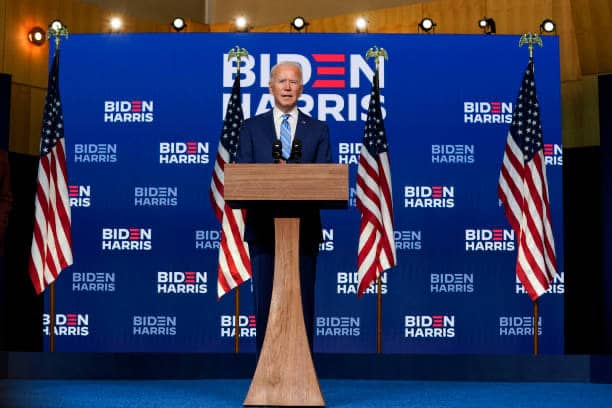 Joe Biden Speaks On Pending Presidential Election Outcomes-"It is Clear That We're Profitable Sufficient States To Attain 270 Electoral Votes" (Video)
As we all await the official results of the 2020 presidential election, Joe Biden held a press conference on Wednesday and voiced his hopes of winning the presidency.
After discussing a record-breaking turnout and reiterating that the "people" determine who the President of the United States will be, Biden declared that "we will win enough votes" to win the presidency.
He said, "The people rule here. Power cannot be taken or exercised. It flowed from the people. It is their will that determines who will be President of the United States, and their will alone.
He continued, "After a long night of counting, it is clear that we are winning enough states to get the 270 electoral votes necessary to win the presidency."
As you know, Joe Biden broke Barack Obama's record and received the most popular votes in history with 70 million votes.
As previously reported, @Newsweek, Joe Biden reports was broken Barack Obama's popular voting record was set 12 years ago in 2008 when he first ran for president. Biden currently has nearly 70 million votes (69,512,303 votes, or 50.1%) and counts compared to Donald Trump's 67,069,982 votes (or 48.3%). That number is expected to grow even bigger for Biden as the population's votes continue to rise.
We'll keep you posted, Roomies.