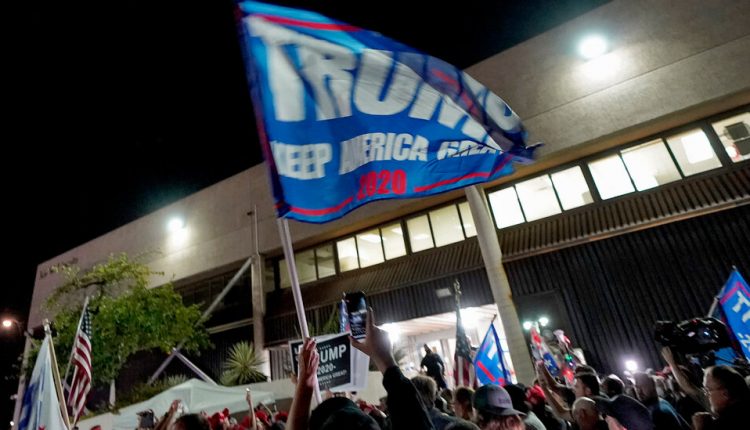 Trump Supporters Protest at Maricopa County Vote-Counting Web site
PHOENIX – More than 150 President Trump supporters, some of whom were armed, gathered outside the Maricopa County electoral office Wednesday to sing "Count the Vote," as did officials under the protection of the Sheriff's MPs.
Early results in Arizona show Joseph R. Biden Jr. at the top, but Trump supporters believe this could change when the final votes are counted.
Keely Varvel, assistant recorder for Maricopa County, said the count would continue despite the protest. "We are still planning to finalize our planned voting work and to release further results this evening," said Ms. Varvel.
Without citing evidence, some Republicans have accused election officials of manipulating the results to suggest that Mr. Trump is losing in Maricopa County, which is home to about 60 percent of the population of Arizona.
"The only way Biden Arizona can win is by cheating," said Jim Williams, 67, a welder who attended the protest. "I won't accept a Biden win. I don't want to live under communist rule. "
Many in the crowd were holding Trump flags, and many were carrying AR-15 rifles and other firearms. Some also sang "Fox News sucks," reflecting their displeasure with the network's decision on Tuesday to call Arizona about Mr. Biden, a move that several other news outlets later followed.
The last time a Democratic presidential candidate won Arizona was Bill Clinton in 1996, and Maricopa County has not voted for a Democrat president since 1948. However, demographic change has turned Arizona into a battlefield state.