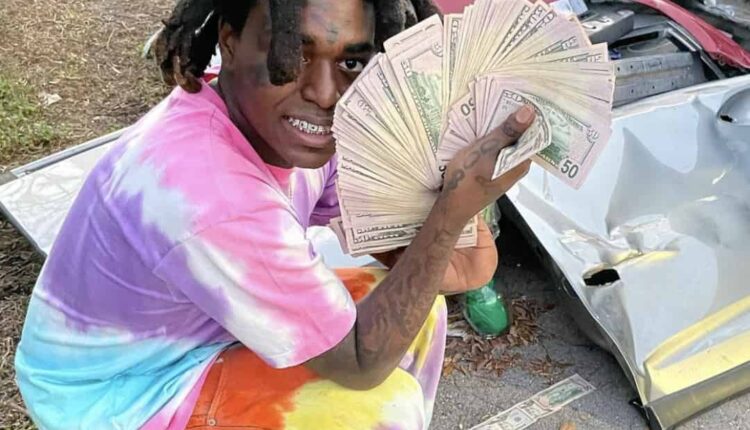 Kodak Black Reportedly Honored With 'Kodak Black Day' Proclamation In Broward County
Roommate, it seems Kodak Black could expect double celebrations on June 11th. In addition to his birthday, the rapper celebrates his own holiday. According to TMZ reports, Kodak has secured a day named after him in Broward County, Florida. So if you live in the area, mark your future calendars as the county officially proclaimed June 11th as Kodak Black Day.
Kodak was reportedly presented with the proclamation on its 24th birthday. Dale Holness, who serves as Broward County Commissioner, presented the honor to Kodak during a charity basketball tournament. The event took place in Coral Springs, a town in Broward County. In addition to being Kodak's presentation site, the charity tournament itself raised $ 5,000 for the Lippman Youth Shelter, according to TMZ.
Kodak reportedly expressed great delight at the honor and put the performance above its musical. TMZ reported that Kodak was "clearly moved" by the proclamation and stated that it means "more to him than any platinum album."
The framed proclamation document describes some of Kodak's lengthy charitable activities. This includes giving away basic items such as "diapers, underwear and socks to the Jack & Jill Children's Center" for a year.
In addition, Kodak has made cash donations to help fuel the holidays for families. He provided funds to enable community groups to distribute 1,000 turkeys to those in need. He also took advantage of his Christmas cheer and donated more than $ 20,000 to buy toys and other gift items.
Kodak's donation of $ 100,000 to the "Families of Fallen FBI Agents" was also mentioned in the proclamation.
As you may already know, Kodak was pardoned by former President Donald Trump on gun possession charges. The pardon was carried out on Donald's last day in office, along with a pardon for Lil Wayne. According to TMZ, Kodak was serving about half of its 46-month sentence.
Would you like updates straight to your text inbox? Call us at 917-722-8057 or click here to join!