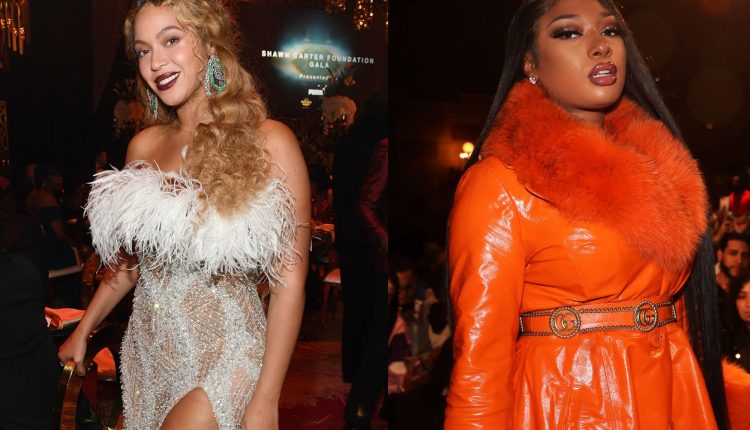 Lil Kim Congratulates Beyonce And Megan Thee Stallion For Their Newest Successes
Lil Kim posted a congratulatory message for Beyonce and Megan Thee stallion for their latest achievements. Check out the post she shared on her social media account and check out Meg's response too!
I've watched how hard you've worked since you entered the scene that corresponds to your work and your love. You are an amazing talent. Always keep your head up to the sky and know you made your mummy proud! You deserve everything!
May God continue to bless you, "wrote Lil Kim.
RELATED: Beyonce Aids JAY-Z at TIDAL X: Brooklyn; See the pictures with her flawless green dress
"And my Queen Bee Soul sister, @beyonce, I love you so much. We came together and as hard as I saw you work, I always knew that you had something special about you. You worked so hard to get where you are and I knew that one day everything you accomplished would be rewarded. You deserve any recognition you receive and thank you for inspiring all women to be independent and strong. You are everything. Thank you so much for my little screen time 😂 and for getting involved with all the strong women in the industry and always showing me love !! ❤️❤️❤️ I love you beyond my queen 👑 Congratulations on writing the story 🙌🏽 'Lil Kim wrote.
RELATED: Here's Beyonce's $ 80 Secret for Her Flawless Legs, which she flaunted at Coachella
A follower posted this message: 'We all caught your iconic lavender moment that the girlies are STILL inspired by to this day! 💜 'and someone else said,' Are you cool with Bey? Even though she did a whole song with Onika that you had to remix to? '
Another follower wrote: "Educating each other is so powerful! I couldn't be more proud of these two beautiful black QUEENS! Congratulations to both of you !!!! '
advertising
Other fans continued to praise the women and their massive success.