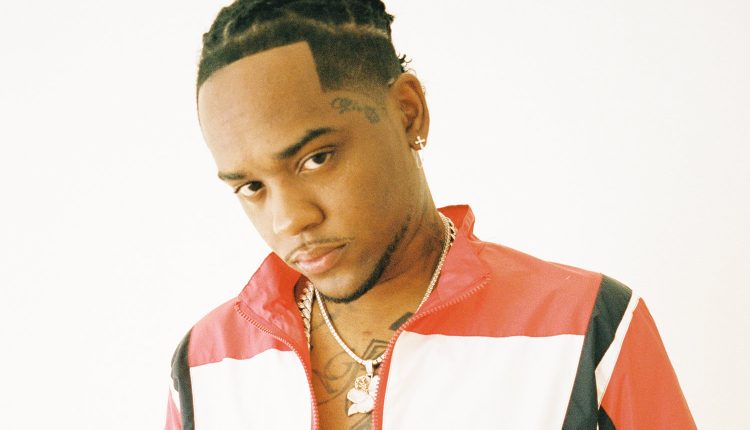 London On Da Monitor Spends High quality Time With His Daughter Paris
For producer London On Da Track, father's duties were in full effect that Sunday. In several videos he shared on his Instagram story the activities he had carried out during his time with his daughter Paris. It started with rapper Dreezy styling Paris' hair in cute twists. He then shared a video from Paris picking up items at a video game store. Paris walked through the store, picked out a cute stuffed toy, and picked out a Nintendo Switch. In the video, you can hear London asking Paris if she would like a blue or yellow device.
Ebonii, the mother of Paris, took up her Instagram story and was very happy that London was hanging out with his daughter. She wrote, "I'm glad Paris is spending time with her father. They needed that. "She also thanked Dreezy for styling her daughter's hair. She wrote: "@Dreezy had Parisian hair that looks so cute today – thank you."
It's no secret that London On Da Track and its children's mothers aren't exactly on par. We recently reported that Ebonii had a lot to say about the Christmas presents he sent her child. On January 5, Ebonii alleged that her lawyer had handed in a stuffed bear and candy for her daughter.
Explaining the ordeal on Instagram, she wrote, "It's January 5th, and @londonondatrack had my lawyer drop off three ugly stuffed animals, a book and a doll for Paris." Ebonii continued, "London, she doesn't eat bears and you bought her the same f *** in ugly bear last year."
Ebonii also claimed London didn't look after his daughter in 2020. She said, "This is treating his daughter like a charity. He hasn't had a clue about her all year long, literally hasn't even seen her, hasn't even fed her, hasn't looked after her, but she has recognized her ugly bears. "
Many roommates have blamed London's recent conversation with Diddy for his commitment to his daughter. Whatever the case, it was nice to see London spend time with Paris.
Would you like updates directly in your text inbox? Visit us at 917-722-8057 or click here to join!