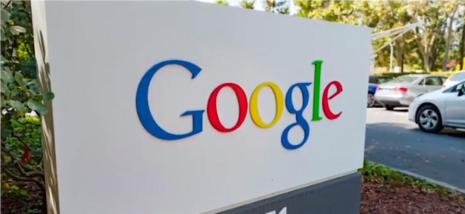 OUTRAGEOUS! Former Google Exec Begins Overtly Biased, 'Progressive' Tech Coalition
A former Big Tech employee created a new liberal advocacy group and did not even try to hide his organization's overt left-wing bias.
Former Google political leader Adam Kovacevich founded the ridiculously named Chamber of Progress, a coalition devoted to what is known as a "progressive society, economy, workforce and consumer climate".
Did America Really Need Another Left Tech Group? Apparently, Kovacevich thought so. "Tech leaves its dirty laundry on the floor and the next step is marriage counseling. We can establish rules that both sides can live with and intelligently minimize the excesses of the tech while supporting what people like about the tech, "Kovacevich reportedly told Axios.
In an announcement, the Chamber of Progress described itself as a "new coalition of center-left technology policy". The organization listed three policy areas it would like to focus on: so-called "economic progress", "social progress" and "consumer progress".
The organization also listed "Better Downsize" on its website under the "What We Believe" section. In President Joe Biden's campaign, the slogan "Better to restore" was used ad nauseam to promote his government's far-left agenda. So far, the chamber has already thrown itself behind the controversial and dangerous Personnel Department 1. You would think that a tech-minded organization would have started highlighting a policy like reform, antitrust, or privacy rights under Section 230, but no.
The Advisory Board of the Chamber of Progress included former White House chief Obama Vikrum Aiyer, Michele Jawando, a member of the Google public order team, and Hillary Brill, the former head of government relations at eBay and PayPal. The advisory board also included Colorado State Senator Jeff Bridges (D) and New Jersey State Senator Troy Singleton (D).
The organization's corporate partners included overwhelming liberal big tech companies like Amazon, Google, Facebook, and Twitter. Even companies like Uber, Grubhub, and DoorDash have joined the left agenda of the Chamber of Progress.
The Chamber of Progress claimed, "No partner companies sit on our boards or vote on our work." The fact remains, however, that these big tech companies have chosen to partner with the Chamber of Progress and are no longer trying to hide their apparent bias
Conservatives are attacked. Reach out to your representatives and demand that Big Tech be held accountable to reflect the first change while providing transparency, clarity on "hate speech" and equality for conservatives. If you've been censored, contact us using the Media Research Center contact form and help us hold Big Tech accountable.