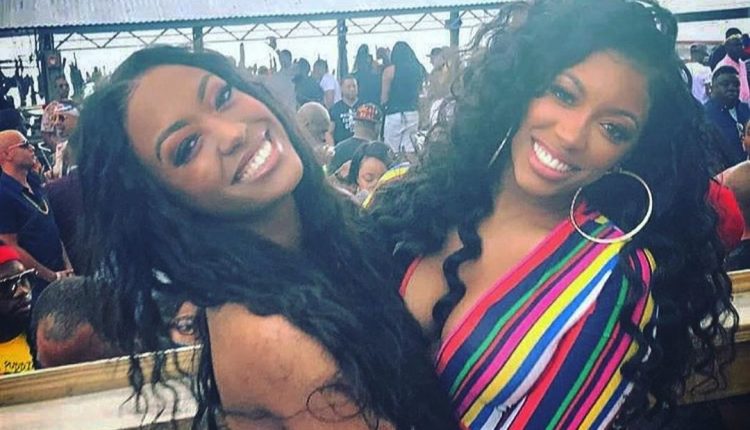 Porsha Williams Poses With Her Beautiful Sister, Lauren Williams
Porsha Williams posed with her beautiful sister, Lauren Williams and the fans can't stop praising these ladies. Check out the post which has a few pictures of the two gorgeous ladies.
'Sistaaaaa @lodwill #Rhoa also catch our latest podcast "Porsha4real" episode link in my bio❤️ #RideOrDie' Porsha has given her post a title.
Someone else said, 'You're wearing this show baby !!!! You are the show ", and another follower wrote this message:" I only watch Rhoa because of Porsha !! I miss Ne-ne, she did the show too, everyone else is boring !!!! 👏🏽💯 '
One commenter said, "I have to say you and Lauren should never let anything or anyone get between you because your love for one another is true."
Someone else said, "I wish I had a relationship with my sisters like you have yours," and one commenter wrote, "Why aren't you in the chat room tonight ?!" We want Porsha! We want Porsha! 💕👀💕 '
One fan said: "2 beautiful queens who were waiting for that moment when God gave talent … SHINE ON …" and another follower posted this: "@ porsha4real when you cried tonight I cried! " I didn't know you and Lauren were half sisters. I am so glad that the two of you are as close as you are and that you grew up in separate households. I send you all the love. ❤️ '
Another commenter wrote: 'The conversation with your @lodwill and your mom was too deep…. Your mom is an angel, never knew @lodwill wasn't her REAL DAUGHTER…. God bless you all. '
Someone else said, "I love how your mom @msdianeofficial was mentally strong enough to accept her as a daughter. @Lodwill men don't know how strong we BC are, they never could."
Porsha Williams lost her aunt these days and she is really hurt. She shared her pain with fans and followers. Check out her last post here.
advertising
"My beautiful aunt Autherine, I will keep every memory! #RIP 🥺 'Porsha has given her post a title.

Post Views:
0