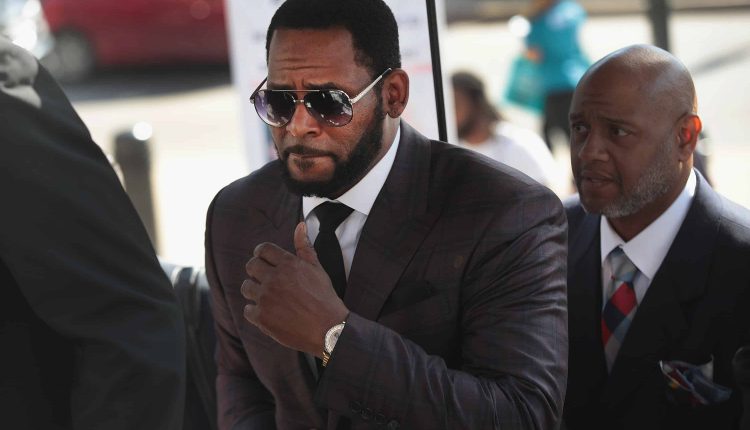 R. Kelly Reportedly "Petrified And Paranoid" Following Assault By A Fellow Inmate Final Month, Legal professional Says He Is Afraid To Go away His Cell
Roommate, we previously reported that R. Kelly was allegedly assaulted last month by a inmate in his cell at the Metropolitan Correctional Center, which his attorney said made him fearful about leaving his cell.
In an exclusive interview with the Chicago Sun Times, Nicole Blank Becker, one of Kellz's attorneys, says "Fear and terror made him petrified and paranoid after the attack." She goes on to say that he "cannot sleep and is now afraid to leave his prison cell during the two hours he is allowed to leave each day. His insomnia is serious. "
She adds that he is "afraid for his life" and does not even leave his cell to get his hair cut.
"Robert is scared for his life … he's been scared every day since he was beaten in his prison cell by fellow MCC inmate Jeremiah Shane Farmer a month ago."
As we previously reported, Kelly was allegedly attacked in his cell by Jeremiah who reportedly hit him in the head and torso and allegedly tried to stab Kelly with an ink pen. Since then, Jeremiah has been relocated to another Michigan facility after revealing himself and claiming he attacked R. Kelly for being brought up by the "government".
Kelly's lawyers have been battling to get him out of the MCC for months, saying that he has been fighting for his life in various ways. Kelly's legal team had previously spoken to a judge about his safety with regard to a possible contract with COVID-19.
As it stands, R. Kelly will serve the remainder of his sentence at his current facility while he awaits trial.
Would you like updates directly in your text inbox? Contact us at 917-722-8057 or https://my.community.com/theshaderoom