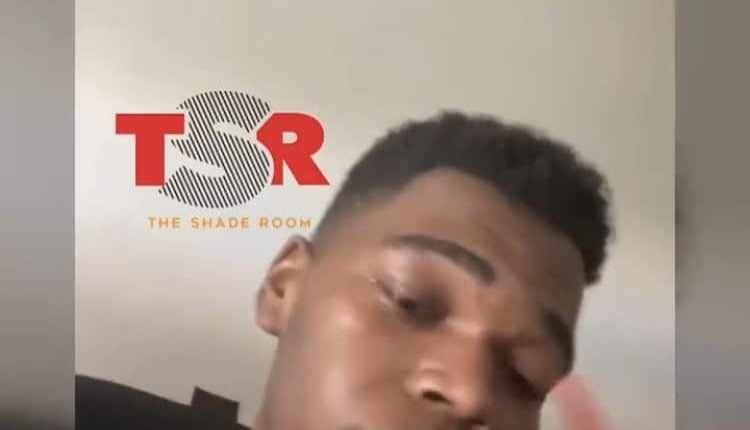 Rolling Ray Provides An Replace On His Well being Following His Wig Catching
Last week, Rolling Ray visited his Instagram live from his hospital bed to let fans know that his wig had caught fire. The video appeared to show that his face and scalp were burned and that he appeared to be in pain. Ray kept his fans up to date on his health and went to Twitter Saturday night for an update. He tweeted: "I miss you all! Bye for now. If karma feels like this, it should have gotten tougher because I'm alive while others are still dead. God loves me! Imma jumps back. "
Shortly after Ray made his tweet, Ray went live to continue talking about comments made after his accident. While in bandages and still in the hospital, Ray said, "You can't tell what my karma is. I could have dropped a bowl of hot pasta on my legs three days ago and not even told you. I could have been hit by a car or done something I didn't post on social media. So you can't say what my karma is, you don't know what my karma is, nobody does. "
He went on to say, "Tell Caresha to stop playing with me." It appears that this was in response to her tweeting, "God doesn't play with me" and "Always grateful," which suggested she was excited about what happened to Ray after hearing comments about her deceased's father Child.
Yesterday, Ray shared another update from the hospital on Instagram that he will have an operation next Tuesday. While grinning in his bandages in the photo, he wrote the post: "It could be worse, but I'll be back! Surgery Tuesday. "
Lots of roommates showed Ray, dear. One commented, "OMG sends love, strength and healing your way, hun." Ray stepped into the shadow room and answered the post. He commented, "Purrr Shaderoom !! Can't wait to see what's the new face! Thank you to all of my fans, family and friends who kept me in their prayers! It's nuffin. "
Would you like updates directly in your text inbox? Visit us at 917-722-8057 or click here to join!