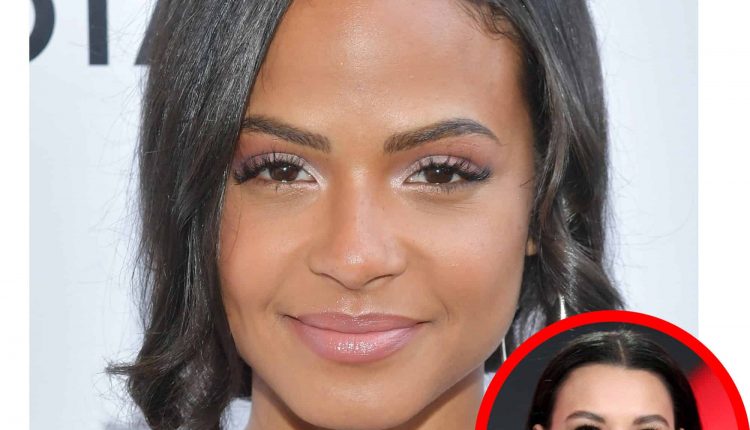 Starz's 'Step Up' TV Present Casts Christina Milian To Substitute The Late
Christina Milian returns to television in Starz 'drama series "Step Up", which is inspired by the popular film series of the same name. It was announced today that she would be performing as Collette. Christina has big shoes to fill as she will take the lead originally played by the late Naya Rivera, according to People magazine.
Christina talked about receiving the role. She said, "I am very excited to be joining the Step Up family. I know I have to fill massive shoes. Naya was amazing. I hope to honor Naya, her family, friends and fans with a great performance. "Starz originally announced that the upcoming season would start filming this month in August 2020, just a month after Naya's death.
Ne-Yo is also an actor on the series who plays Sage Odom. His character is the legendary founder of Atlanta's "High Water Performing Art School". Christina and Ne-Yo are expected to have some entertaining scenes together as their characters are partners in art, business, and love.
Ne-Yo also talked about Christina taking on the role. "There is no substitute for naya. Let's get that straight. Your spirit lives on in our memories and in every part of what this show is and will be, "said Ne-Yo. "Christina has big shoes to fill, and she knows what speaks for her attitude and respect as a person and an artist."
He continued, "I'm more than sure that she can add energy and light to this character that Naya's fans and the rest of the world will love. We received Christina with absolutely open arms and gathered around her with love and support. I'm excited and can't wait for the world to see this! "
The network will air the first two seasons of the series on all platforms starting March 5th. There is currently no known premiere date for season 3.
Would you like updates directly in your text inbox? Visit us at 917-722-8057 or click here to join!