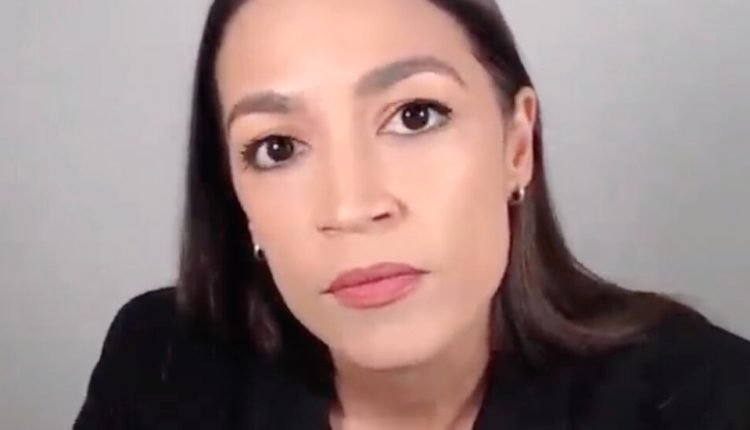 The D.C.C.C. Blacklist Is No Extra
When Alexandria Ocasio-Cortez challenged Rep Joe Crowley in 2018, she knocked on over 100,000 doors in her New York City neighborhood, calling more phones and sending more text messages.
But it wasn't just the sweat balance that did the trick. Ms. Ocasio-Cortez's technology team, made up mostly of young activists and strategists who had worked for Senator Bernie Sanders' presidency two years earlier, developed an innovative tool to find voters who may have been overlooked in traditional door knock campaigns.
After upsetting Mr. Crowley in a landslide, her team of tech geeks gave up Her new tool, one name, Reach, and she started a company to support other advanced campaigns. But one place where they felt their services weren't wanted was at the top: the Democratic Campaigns Committee.
After Ms. Ocasio-Cortez and Ayanna Pressley, also a progressive black woman, defeated longtime Democratic members of Congress in 2018, the DCCC introduced an official policy: No adviser or political group that had supported a challenger against a reigning Democrat in the House is allowed to join do business with the party's official campaign arm.
The policy was set on fire by many left-wing Democrats, some feared it would put off the challenges of women and people of color like Ms. Ocasio-Cortez and Ms. Pressley. In response, Ms. Ocasio-Cortez encouraged her supporters to stop making donations to the DCCC
But apparently the leadership of the committee – which changed hands after the 2020 elections – was listening. Its new chairman, Representative Sean Patrick Maloney, officially reversed policy on Tuesday.
Chris Taylor, a spokesman for Mr. Maloney, said in a statement that the committee is opening its doors to a variety of advisors. "This policy change means the only criteria for listing a vendor is our fair business practice standards," he said.
Ms. Ocasio-Cortez said she believed lifting the ban would open the Democratic Party to some of the country's top digital activists.
"That ban really hurt the party," she said in an interview. "When I was first sworn in, one of the party's first steps was to say, 'We are going to ban anyone who has helped you come here.' It was very personal. "
She added, "It felt like a very specific message to say, 'You're welcome. And anyone who helped you get here is not welcome. '"
Waleed Shahid, a spokesman for the Justice Democrats – an insurgent group that emerged from Mr Sanders' campaign in 2016 and supported the runs of Ms. Ocasio-Cortez and Ms. Pressley – also celebrated the move. "Since there are no competitive parliamentary elections in over 70 percent of congressional districts, there are so many innovations in competitive primaries," he said in an interview.
Mr Shahid argued that the party was harming itself by not allowing tools like Reach to be used in any of its campaigns. "This has happened to some of the best digital providers in the country," he said. "You work on a lot of progressive primary campaigns and you can't work for the party's hand-picked candidates."
It has long been a political practice for parties to protect their incumbents, and the DCCC had long had an unofficial policy of avoiding groups who supported primary challengers. It was noteworthy, however, that the party leaders decided to make this policy official the moment the progressive wing was gaining influence – and wisely.
The Justice Democrats immediately cried badly. A website has been created, dcccblacklist.com, listing all organizations that have been formally prohibited from doing business with the party under this policy.
One such organization was Data for Progress, a left-wing research and strategy firm that uses innovative technology to test political messages and advise campaigns. The company was blacklisted by the DCCC last year after doing some election campaigning for Julie Oliver, a progressive who eventually won her Democratic Elementary School in Texas but lost the general election.
With Data for Progress also working with Justice Democrats on the main campaigns of Cori Bush in Missouri and Jamaal Bowman in New York, both of which eventually toppled the longtime Democratic incumbent, Ms. Oliver's team had to make a decision.
"After the party became more formal, we were booted from the account," said Gustavo Sanchez, Principal at Data for Progress, in an interview. "It's not because the campaign wanted us to go. It was more that the campaign is forced to make a decision whether to get money from the party or to use us as salespeople. "
He added, "We didn't really do a lot of housework after that because we know the campaigns have to choose."
Both Mr Sanchez and Mr Shahid said they were encouraged by Mr Maloney's decision to lift the ban – but that they still did not expect the party to welcome their insurgent spirit with open arms.
"I would hate it if the DCCC reverted to an informal blacklist as its policy used to be," said Shahid. "But not having an explicit blacklist is a step forward."
Luke Broadwater contributed to the coverage.
In the past year life has changed in big and small ways. We are excited to see how the virus has affected your political views.
Perhaps after decades of worrying about debt, you started liking big government? Or became a political junkie unable to break away from the presidential race? Or have you changed parties after so many months at home?
Let us know how the virus changed your political opinions and you could be featured in a future issue of On Politics. Please enter your full name and place of residence as usual. We'd love to hear from you!
Email us at [email protected] or send Lisa Lerer a message at @llerer.
On Politics is also available as a newsletter. Sign up here to have it delivered to your inbox.
Is there anything you think we are missing? Do you want to see more? We'd love to hear from you. Email us at [email protected].