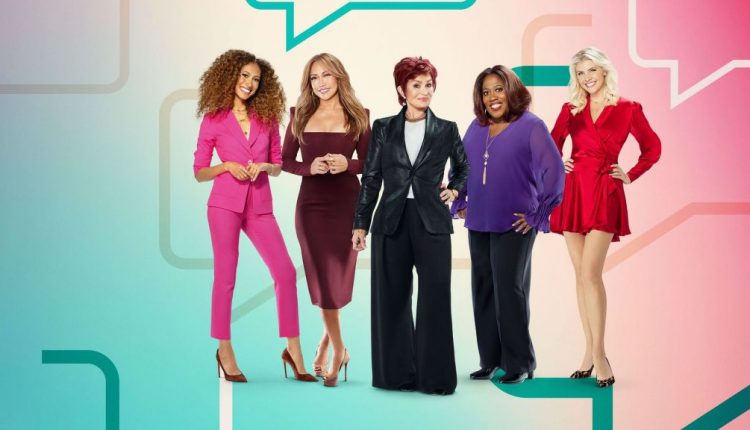 'The Speak' Hiatus Prolonged By means of Subsequent Week As CBS' Probe Into Sharon Osbourne Controversy Continues – .
EXCLUSIVE: With the controversy sparked by last Wednesday's episode of The Talk and showing no sign of subsiding, the show is up The unplanned break is getting longer. Heard the talk team was informed tonight that the show will be dark until at least next week. No return date has been set.
The lecture was originally interrupted for two days last Sunday. The break was then extended and The Talk was due to return with live shows next Tuesday, March 22nd.
A week ago, CBS opened an investigation into the heated exchange about racing at the beginning of the March 10 episode related to Piers Morgan and his testimony about Meghan Markle, which included targeted comments from Sharon Osbourne to co-host Sheryl Underwood.
Related story
The Talk Hiatus Extended Amid Misconduct Allegations Against Sharon Osbourne – Update
Since then, there have been shocking new allegations against Osbourne for using racial slurs against former co-host / executive producer Julie Chen. Former The Talk co-host Holly Robinson Peete also claimed Osborne called her too "ghetto" to be on the show.
Osbourne has denied the claims and has gone on the offensive, publicly accusing CBS executives of being behind the Wednesday segment they refer to as "setup".
Osbourne had an outbreak on March 10 when Underwood and co-host Elaine Welteroth questioned her about their attacks on Markle resulting from her and Prince Harry's Oprah interview.
"As you stand by your friend, it seems that you are confirming or providing a safe haven for something he has said that is racist," Underwood said. Among his most dangerous remarks, Morgan said he didn't believe Markle's thoughts of suicide.
"I feel like I'm about to be put on the electric chair because I have a friend who a lot of people think is racist, which makes me a racist," Osbourne said. She apologized for sharing the next day on Twitter.
"CBS is committed to a diverse, inclusive and respectful workplace in all of our productions," said CBS last Friday. "We are also very aware of the important concerns and discussions that are taking place regarding events at The Talk. This includes a process of hearing all voices, investigating claims and taking appropriate action if necessary. "