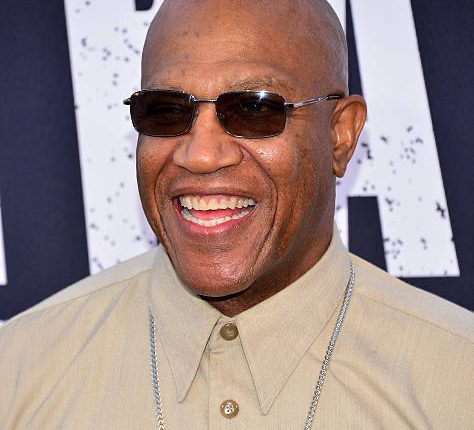 Tommy 'Tiny' Lister Reportedly Feared He Had COVID-19 Once more Simply Days Earlier than His Passing (Replace)
According to @tmz_tv, Tommy 'Tiny' Lister reportedly feared having COVID-19 again shortly before his death.
A representative for the actor told TMZ that Tiny tested positive for COVID-19 about 4 months ago. "Friday" Star Rep, Cindy Cowan, tells TMZ … "Tiny" tested positive about 4 months ago and had many of the most common symptoms … he felt lethargic and had difficulty breathing, but his diabetes was causing him He is also at high risk. She says he was not hospitalized, but quarantined at home. "
Cindy also stated that the two should meet on Friday, December 3, but they didn't because he allegedly felt the symptoms of COVID-19 had returned.
"She says he felt that it was probably best for him NOT to enter her house for fear of spreading everything he had. Tommy's cause of death is not yet clear … but we learned that he feared he might have contracted the coronavirus again. "
TMZ also reports that a few days before his death, Tiny appeared to have had trouble speaking to Brandon Jay during an interview.
During the interview, he said he was looking forward to taking the COVID-19 vaccine after taking inspiration from former presidents who agreed to take the vaccine on television.
As previously reported, Tiny was found at his apartment in Marina Del Rey, California, just before 3 p.m. on Thursday.
Sources said Tiny was not taken to hospital because he was pronounced dead on the scene. The Los Angeles County coroner's office was sent to his home, but a cause of death has yet to be disclosed.
Please keep his family in your prayers.