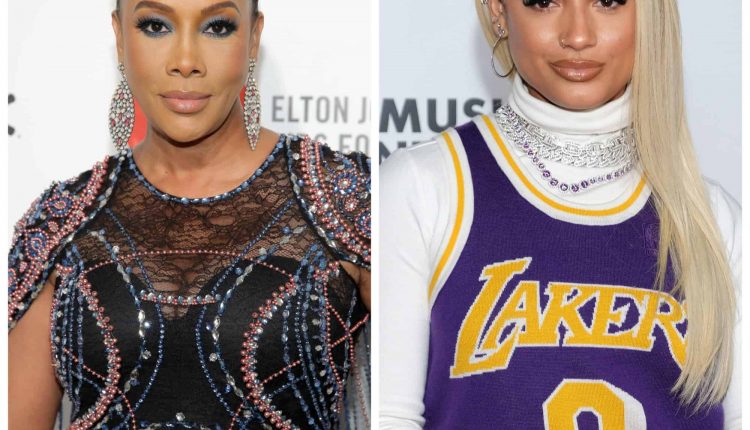 Vivica Fox Suspects DaniLeigh Made Her Controversial 'Yellow Bone' Music To Spite The Mom Of DaBaby's Kids (Video)
Just when we thought the drama of DaniLeigh's song "Yellow Bone" was about to subside, Vivica Fox and her co-hosts on Fox Souls "Cocktails with Queens" stirred the pot again.
DaniLeigh struggled to regain public favor after defending the song in which the lyrics, "Yellow Bone, this is what he wants" were repeated.
Fans accused Dani of at least being deaf to the language she used and the impact of her words, while others accused her of being a colorist.
Dani's initial demeanor was quite defensive, trying to understand why she couldn't make a song for her "fair-skinned bad guys". She denied hating other women, saying instead that her critics are those who are "haters" while at the same time destroying their ethnic background.
After some thought, she fully apologized and even used her celebrity friend DaBaby, who has a darker skin tone, as an example of her not being a colorist. Check out her apology below:
Well, if you let Ms. Vivica Fox tell you about it, DaniLeigh's motives for releasing the song may not have been so innocent. On Monday night's "Cocktails with Queens" episode, Vivica said DaniLeigh "did this to get back to that baby mom and throw her in the face," referring to the awkward love triangle between DaniLeigh, DaBaby and the mother his kids, memes.
As you all may know, this isn't the first time in Dani and DaBaby's relationship, as the two were once rumored as an item before DaBaby returned to Meme.
Given the story, Vivica thinks the song is mere retaliation by DaniLeigh, and as Vivica pointed out, Meme has brown skin.
"Young lady, be careful because I'm going to tell you something," Vivica began her message for DaniLeigh. "When he comes back to that baby mom and then writes a song about you. His artist will write a song about you. His baby mama will write a song about you. Everyone will write a song about you. "
You can see a clip below:
Would you like tea right in your inbox? Suggest us at 917-722-8057 or Click here to take part!