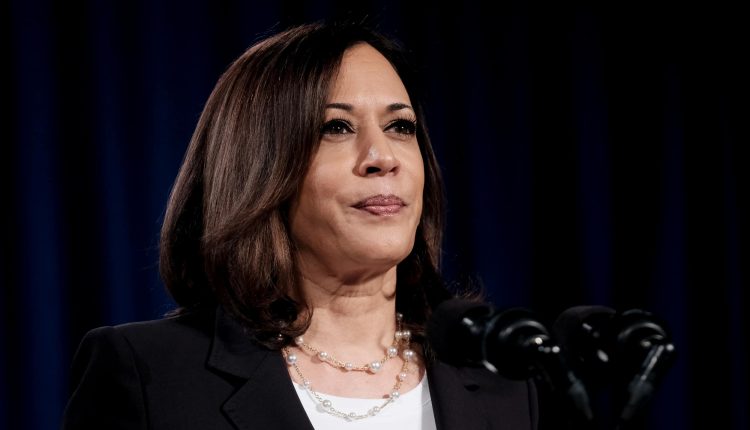 'Vogue' Journal Responds To Criticism Surrounding Latest Kamala Harris Cowl Citing Capturing Her "Genuine, Approachable Nature" As Inspiration
#Roommates After the extremely tragic and stressful events that erupted in the US Capitol during the recent riots, many were initially pleased that Vice-President-elect Kamala Harris saw Vogue magazine as a relief – but upon closer inspection, they were incredibly underchallenged. In response to online backlash that the Kamala Harris cover was intentionally lackluster and uninspired, Vogue has officially responded.
@EntertainmentTonight reports that Vice President-elect Kamala Harris just received her first Vogue cover with two different looks – but her team (and many social media users) are definitely not happy with the magazine's chosen cover shot. Originally, Harris' team allegedly agreed to have the cover of her wearing the powder blue suit, and while that cover is one of the final selections, it's not the main cover photo that Vogue chose. Instead, the highly regarded fashion magazine chose a dimly lit picture of Harris in a black suit with Converse Chuck Taylor trainers.
'Vogue' responded to the controversy with an official statement, noting that the shot of her in the blue suit can also be seen on a digital cover of the issue:
"The Vogue team loved the images Tyler Mitchell captured and felt that the more informal image captured the authentic, approachable nature of the elected Vice President Harris – which we believe is one of the hallmarks of the Biden / Harris administration is. To respond to the seriousness of this moment in history and the role it has to play in moving our country forward, we both celebrate images of her as digital covers. "
A source close to Kamala Harris confirmed that what ultimately was the print cover would always be on the inside. Although her team never asked for photo approval, it was agreed that the cover photo would be her in a blue suit. There was constant contact throughout the process and at no point did Vogue announce they were changing covers.
"At this moment when the country is so divided and we need serious leaders, the blue and gold dash represents that," the source said. "That would never have been approved and Harris' team is extremely disappointed."
According to a source for Vogue, the approach to working with Harris and her team was to see her as a leader, as a person, and when she was most comfortable. The source stated that they worked closely on all of the creative decisions they made, including the fact that she would get dressed and styled for the shoot, and both looks were chosen by the Harris team.
Would you like tea right in your inbox? Visit us at 917-722-8057 or click here to join!