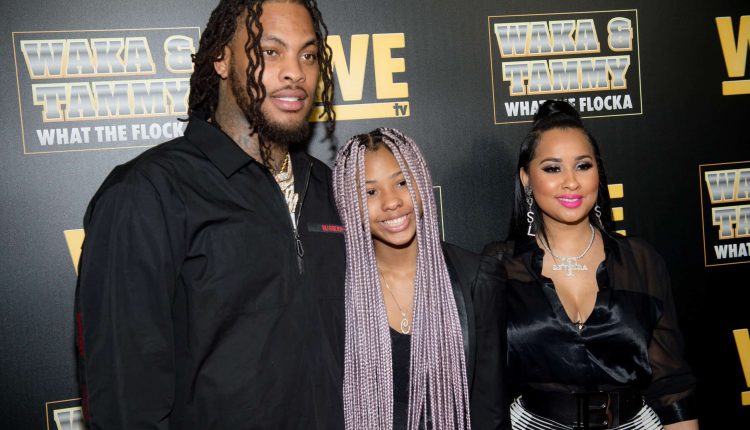 Waka Flocka Discusses Supporting His Teen Daughter Taking A Lady To Her Quinceanera (Video)
In a recent episode of Fox Souls' The Mix, Waka Flocka discussed the first episode of his show Waka and Tammy: What The Flocka.
While speaking with the host, he was asked about his response to his daughter Charlie, who revealed that she will be accompanied by a girl rather than a boy during her Quinceanera.
When asked about this, Waka said, "I was fine. I don't think so … I have no expectations because things that you expect will never be 100 percent, "said Flocka. He continued, "I don't believe in 100 percent. I believe in experiences. So I can't say that I don't like or love something if I've never experienced it. "
Waka also made it clear that "she didn't have to come out because she never hid." He also let it be known that if that happened, they wouldn't be doing reality television.
At that moment, Waka followed his wife, Tammy Rivera's lead, and that made all the difference in the world. "If I approached him like a strong-minded man, it would make her run away. So I just followed in my wife's footsteps and I like, maybe just chill and listen to her. "
As you may know, Charlie is Tammy Rivera's biological daughter. Waka and Tammy met when she was 4 years old. In 2019, the two renewed their vows and Waka gave Charlie a promise ring.
The two celebrated seven years of marriage this year.