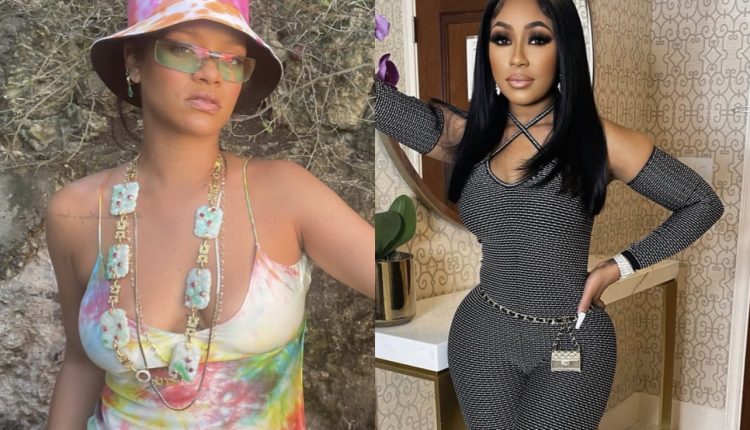 Caresha Please! Rihanna Says She Would Collaborate With Yung Miami On A New Track
Well, it looks like you're wearing down Rihanna over this new music, Roomies! While Rih hasn't confirmed she'll be entering the booth anytime soon, she has made some comments on possible music in the Gramm, including a hint of a possible collaboration with Caresha.
Rihanna responded to a fan on Wednesday evening who suggested that she celebrate the success of her last album, 'ANTI', with the release of a song. Rih agreed, saying, "I think I should, just a thought," and fans took that as a token of good faith that she could actually pull through this time, but they know she's notorious for getting you over Trolling music.
Shortly thereafter, Hollywood Unlocked posted a poll asking who Rihanna should work with if she decided to put some heat out, and the Bad Gal herself hopped in the comments to say Yung Miami would be the one!
"Careshaaaaaaaa," commented Rihanna and Yung Miami said she would be here for that too! She posted Rih's comment again and showed her some love.
"Wild summer 2021, let's go," Caresha intervened.
Would you be here to work between Yung Miami and Rihanna, Roomies? Let us know in the comments!
Would you like updates directly in your text inbox? Contact us at 917-722-8057 or https://my.community.com/theshaderoom