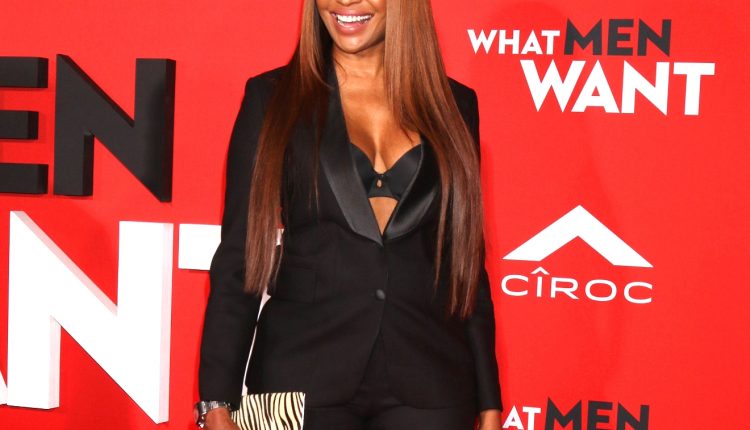 Cynthia Bailey Rolls Out "Cocktails & Conversations" This Friday
Cynthia Bailey managed to surprise their fans with the following announcement. Check out what she and other great ladies have prepared for this Friday.
'Rolling Out and Sisters with Superpowers will present Seagram's Escapes "Cocktails & Conversations" on Friday, March 26th from 7pm EST with panelists @CynthiaBailey, @ExquisieteMo, @KhadeenIAm and host @AfricaMiranda. Tune in to hear this boss talk about branding and business thriving! Register at https://tinyurl.com/swsp2021 or CLICK THE LINK IN MY BIO. #SeagramsEscapes # SWS2021 #iAmRollingOut @seagramsescapes @rollingout, 'Cynthia captioned her post.
RELATED: 'RHOA': Cynthia Bailey's Bachelorette Party and the Stripper Scandal – "Turn Off The Cameras And We Can Actually Have Fun" – Watch Videos Here
Someone else said, "I wish I could attend, but congratulations to you" and another follower said, "I really need the Peach Bellini to come in a 6-pack."
Another follower said, "The madness you are! Hope everything went well. Congratulations on the wedding 💕🎶💞 @cynthiabailey. '
RELATED: Cynthia Bailey Believes in Beast Mode – Check out the message she shared with her fans
More people showed their enthusiasm in the comment section and praised Cynthia and the initiative of the other ladies. Stay tuned to see what will happen down there tomorrow.
In other breaking news, Cynthia Bailey made many fans happy when she revealed some of her skin secrets. Check out the video she shared on her social media account below.
"You always ask me about my skin care secrets, so I wanted to share these amazing @pretty_melanin_ products that I used a few weeks ago. The products are all natural, vegan, handmade and 100% organic. Healthy skin is "always in" and at this point I only wear make-up for work. I like the way my skin looks and feels, "she wrote.
'I am always excited to support other female and black owned companies that provide high quality products. See for yourself! Use the discount code healthyskin10 and get 10% discount !!! More details in the video! 🧖🏾‍♀️ 'Cynthia gave her post a title.
Cynthia always keeps her fans and followers up to date through social media.