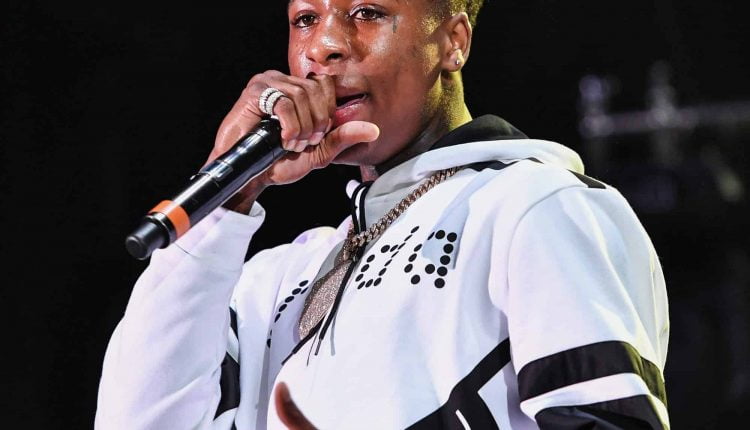 NBA YoungBoy Indicted On 2 Fees Together with Possession Of A Firearm By A Felon (Unique)
TSR Exclusive: NBA YoungBoy has been charged on two charges related to his arrest in September 2020, including possession of a firearm by a criminal. YoungBoy was arrested on Monday in Los Angeles on an extra-state warrant, but the details were poor when the warrant information was sealed.
The Shade Room received the unsealed federal indictments Tuesday night, which indicate that YoungBoy faces two counts, including possession of a firearm by a criminal and possession of a firearm that is not registered with him.
YoungBoy and one of his employees, Morrow Battie, are required to refrain from firearms and ammunition according to the loading documents.
By Tuesday afternoon, it was believed that NBA YoungBoy was still in federal custody. He was wanted on these allegations and stopped in Los Angeles Monday afternoon with assistance from the Los Angeles Police Department.
YoungBoy fled the vehicle he was walking in and hid for a few hours in the Tarzana area, where he was reportedly staying before he was arrested.
He was expected to appear in court for his first appearance on Tuesday, but it is unclear whether the hearing took place or if he is eligible on bail.
YoungBoy was among 15 others jailed in September 2020 during a video shoot in his hometown of Baton Rouge, Louisiana.
Baton Rouge police were called into a neighborhood following a tip from an anonymous caller who reported seeing several people swinging guns in a vacant lot.
As police neared the scene, the boys apparently dispersed while officers were able to arrest YoungBoy and a few others.
During the investigation, officials said they had confiscated multiple firearms, drugs and large stacks of cash.
Based on what they found, police arrested 16 people and confiscated 14 weapons (one stolen and two illegally stocked weapons) and confiscated $ 79,000 in US currency.
We will keep you informed about updates.
Would you like tea right in your inbox? Hit us at 917-722-8057 or Click here to login!